Playing Cat and Mouse with Unlocking Apple Iphones is always going to be a never ending story.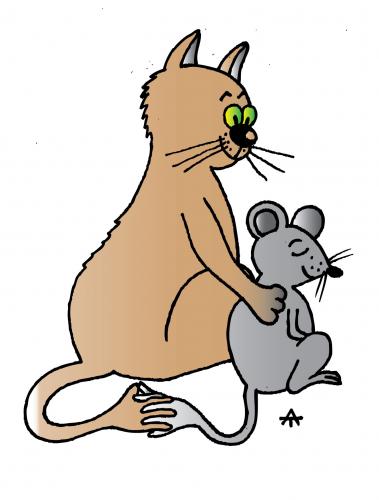 If you have an iphone running the iPhone 4 OS 4.2.1 Baseband 2.10.04 then at the moment for some time its not going to be possible to unlock via unlock this via jailbreak hacks for now.
This realy casues complications for users who are stuck with an iphone and can at most use it as an ipod or use it only with the network opertators simcard that is has been locked on to.
But this is no good to those who have an iphone and no active services for the network the iphone is locked on to.
Unlocking for the the 4.2.1 firmware can only be done via Factory Unlocking Services via Itunes where you only to supply the IMEI number of your phone to us and we are able to activate the unlock Legitimately for you via Itunes.
[adsenseyu1]
Unlock Your iPhone Permanently !!
It's legal and you don't need to hack the iPhone to unlock it.
Use This service is to fully unlock iPhone 4 and all other iphone modesl that are currently locked.
This is the only FULL LIFE TIME UNLOCK solution for Apple iPhone as the IMEI is registered as UNLOCKED in Apple database.
Your phone will always be unlocked even after each new update of your phone firmware
Supported iPhone Versions
iPhone FULL Unlock – How it Works:
– Submit your IMEI number from your phone in the order page(get this 15 digit number by going to SETTINGS / GENERAL / ABOUT on your iPhone)
– Wait a few days till we let you know unlock service is activated in an email.
– Now connect your iphone to itunes without any network sim inside and when connected click on the iphones name.
– Click Restore install latest version of iTunes on your Pc or Mac or click check for updates
– Let itunes Backup your phone and then Flash to the Latest Version.
– Now disconnect phone and reconnect after 10 seconds.
– Now Enter another network simcard that's not the same network its locked on to
– Connect phone to iTunes with not accepted (not valid) simcard
– Wait until iTunes detects the phone
– iTunes will display (Congratulations, Your iPhone is now unlocked)
– Phone Unlocked.
[adsenseyu1]
NOTE : This is the only FULL LIFE TIME UNLOCK solution for Apple iPhone as the IMEI is registered as UNLOCKED in Apple database.
Your phone will always be unlocked even after each new update of your phone firmware !
Detailed info on how the service works in the Background if you would to know more in-depth info
To unlock an iPhone you need the NCK which is a unique 15 digit key. Those keys for unlocking are sitting on Apples servers and send to the iPhone via iTunes while the iPhone is connected to the Mac/PC.
Each iPhone has a unique HWID, NORID, CHIPID, (id's embedded in the iPhone hardware/chips and unique to each phone), the NCK is only working with the one iPhone where the above are matching. The NCK does not unlock any other iPhone.
Trying to bruteforce the NCK would take years even on high-end computers (NCK Brute Force – The iPhone Wiki).
Trying to guess the NCK is limited as well, After 5 or so unsuccessful attempts, the iPhone becomes permanently locked to the carrier – unless you're feeling really, really lucky, I wouldn't try it.
Apple has HWID, NORID, CHIPID… of all iPhones sold in countries, where the iPhone has to be sold unlocked. So once a phone of those is connected via iTunes, the apple servers check HWID, NORID, CHIPID and compare it to their database. If the matching iPhone is marked "factory unlocked" the Apple servers send the unique NCK for this iPhone.
Using this service you are sure your phone will never be locked out and you can always use your favourite network simcard with your iphone.
You just connect to itunes to have you phone unlocked forever.
[adsenseyu1]
Easy to do and no need to have technical knowledge.
This service can be used anywhere in the world. but be sure that the imei number of the phone submitted is locked on to the networks that are supported by the Service.
http://rebelsimcard.com/iphone-factory-unlock.html
Come Join in the Fun at the Gadget Show Live Stand  A7b and check out our stand so you to can join in the action. We are to demonstrate the the Rebel Micro Sim Unlocker for iPhone 4.
The Gadget Show Live is the UK's ultimate consumer electronics event and returns for its third year at the NEC, Birmingham this April.
The Long wait is nearly over. As you know the Rebel simcard when released nearly 3 years ago was the first Turbo sim to allow use of other network sim cards on Apples newly released iPhone 3G Model.
Well now the Rebel Team are back with release of a new iPhone 4 Rebel Micro Sim unlock card that can allow you once again to use the network simcard of your choice without the use of cables of software's.
Rebel Micro Sim Card Unlocks iPhone 4 basebands 1.59.00 / 03:10.01 / 02.10.04 / 04.10.01 running iOS 4, iOS 4.1, 4.2, 4.2.1 and iOS 4.3 without requiring you to jailbreak your device
No more using your phone as only an ipod
No need to use any cables or softwares
No need to load any kind of software
Supports Latest iPhone 4 OS 4.1 4.2 4.3
Fully Upgradable Hardware
Easy Unlock Solution for iPhone 4
http://rebelsimcard.com/rebel-micro-sim-card.html
http://rebelsimcard.com/rebel-micro-sim-for-iphone-4-to-unlock-4.1-4.2.1-and-4.3-os-launching-at-the-gadget-show-live-2011-en.html